Want to learn how to build your own website?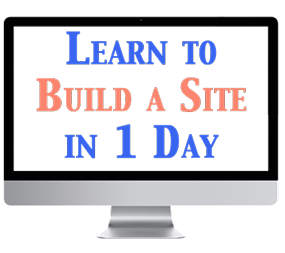 We can show you how to use web based "build it your self" tools to have you up and running in 1 day. Just think, in one short day, you can build a website, learn how to maintain it, and change it anytime you like. No more waiting for other people to make changes when you need them done right away. No more paying over and over for updates.
There are a lot of do it yourself tools to work with, but why not have someone with experience come in and guide you step by step, showing you the tools that are specifically right for you.
This service is perfect for artists, service providers, and blog enthusiasts that are hungry to advance the dreams right now. Why wait, become your own web builder today! Email us and request a free quote.